Spring
Musicians are particularly drawn to spring as a source of inspiration, and invariably the result is calm, wistful music that suggests snow-melt trickling or tumbling, leaves breaking free from buds, the greening countryside and birds busying themselves for the season to come. You are going to hear a lot of that kind of thing today.
Let's begin with Appalachian Spring, and something of a conundrum. Does the term Appalachian Spring allude to the season or a water source? Aaron Copland wrote this as a ballet "with an American theme" in 1944, originally scored for a 13-piece chamber orchestra. A year later he produced an arrangement for symphony orchestra.
Copland used as his inspiration a book about the songs, dances and rituals of the religious sect the Shakers. Originally, he didn't have a title for the work, referring to it as Ballet for Martha, after the choreographer and dancer Martha Graham, who commissioned it. However, just before the premiere she suggested Appalachian Spring, a phase from a poem, The Dance, by the American poet Harold Hart Graham. Here's it is…
O Appalachian Spring! I gained the ledge;
Steep, inaccessible smile that eastward bends
And northward reaches in that violet wedge
Of Adirondacks!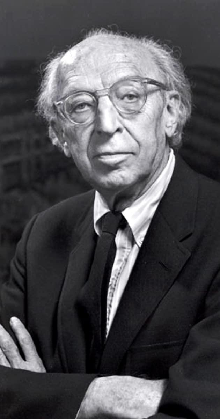 It always amused Copland to be told that the music captured the beauty of the Appalachians, as the mountain range wasn't in his thoughts when he wrote it. As for the conundrum about water source or season, the term "Appalachian Spring" in the poem refers to a water source, but as the entire poem is about a journey towards spring, you can have it both ways.
The story tells of a spring celebration of the pioneers of the 19th century, after building a new farmhouse in Pennsylvania.
A young farm couple ruminate on their lives before getting married and setting up house in the wilderness. An itinerant preacher delivers a sermon. An older pioneer woman oversees the events with sympathy and wisdom and, later, the newlyweds muse on their future. The story broadens out to become a parable about Americans conquering a new land.
This is the start of the work, and spring is in the air…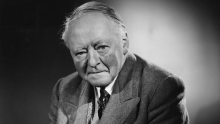 In 1913 Sir Arnold Bax, the English composer, poet and author, wrote a piece he called Spring Fire for the 1914 Norwich Festival. However, its premiere was postponed because of the technical difficulty of the piece and was rescheduled for 1916, only for that plan to be abandoned because of the First World War. As it turned out, it wasn't given its first public airing until 1970. It is scored for a large orchestra and the composer wrote that he intended it evoke "the first uprush and impulse of spring in the woods".
This is the first section, In the Forest before Dawn. In it, Bax wished "to suggest the uncertain and pensive hour immediately before daybreak in the woodlands. It has been raining. The branches drip softly, and a damp delicate fragrance rises from the earth."
In the Forest Before Dawn is here played by the Royal Philharmonic Orchestra, conducted by Vernon Handley. It ends rather abruptly, as it moves quickly onto the next movement, which is called Daybreak and Sunrise, which you are not going to hear.
~Arnold Bax's Spring Fire ~ In The Forest Before Dawn
Sergei Rachmaninoff's Spring Waters, sometimes called 'Spring Torrents', written in 1902, is one of his most popular songs, not least because it enthusiastically proclaims the end of winter, never a bad thing in Russia. Here's a translation of the words…
The fields are still covered with white snow.
But the streams are already rolling in a spring mood,
Running and awakening the sleepy shore,
Running and glittering and announcing loudly.
They are announcing loudly to every corner:
"Spring is coming, spring is coming!
We are the messengers of young spring,
She has sent us ahead
Spring is coming, spring is coming!"
And the quiet, warm May days,
in a rosy, bright dancing circle.
Follow her, merrily crowded
You can clearly hear the tumbling spring waters in the piano accompaniment.
The English composer Frederick Delius wrote the tone poem On Hearing the First Cuckoo of Spring in 1912. It's the first of what he called Two Pieces for Small Orchestra, the second being Summer Night on the River. The tune is based on a Norwegian folk song which Delius discovered through his friend, the Australian pianist and composer Percy Grainger.
Let's hear it now.
Let's go back in time now, to 1721, and Antonio Vivaldi's Violin Concerto in E Major, The Four Seasons. It's an ever-popular group of four concerti, with Primavera, 'Spring,' being the first of the four. It's not known if the work was written to accompany four sonnets, perhaps written by Vivaldi himself, or if four sonnets were written to accompany the work. Either way, here is the spring sonnet:
Spring, perhaps by Vivaldi
Springtime is upon us.
The birds celebrate her return with festive song, and murmuring streams are softly caressed by the breezes.
Thunderstorms, those heralds of Spring, roar, casting their dark mantle over heaven,
Then they die away to silence, and the birds take up their charming songs once more.
On the flower-strewn meadow, with leafy branches rustling overhead, the goat-herd sleeps, his faithful dog beside him.
Led by the festive sound of rustic bagpipes, nymphs and shepherds lightly dance beneath the brilliant canopy of spring.\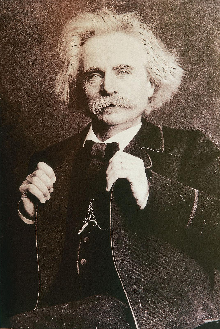 In 1886, Edvard Grieg completed what he called Lyric Pieces, which largely deal with subjects relating to nature, and stylistically many also hint at the Impressionist school Debussy would usher in around the turn of the 20th century.
To Spring is both pastoral and Impressionistic, and also one of Grieg's more popular Lyric Pieces. It opens, as you will hear, with a depiction of waterfalls, with their splashes and droplets surrounding a beautiful main theme. Later, the melody becomes more Romantic, as spring reaches its flowering.
Robert Schumann wrote his 1st Symphony, the Spring Symphony, in 1841, the year after he married Clara Wieck, who encouraged him to write a symphonic work. Previously, he had written only for piano and voice.
Schumann asked for "a little of the longing of spring" in an orchestra's performance. "I would like the music to suggest the world's turning green, perhaps with a butterfly hovering in the air," he said.
This is the second movement.
Claude Debussy wrote a three-section composition called Images pour Orchestra between 1905 and 1912. Rondes du Printemps or Round Dances of Spring, which features a couple of folk songs and is one of Debussy's most modern compositions, is part of that work. Let's hear it now.
Spring Song, sometimes known in England as Camberwell Green after the place in London where it was composed, was written by Felix Mendelssohn as part of the large collection of pieces he called as Songs Without Words. Here it is performed by the now highly acclaimed pianist Lucy Parham, who was Piano Winner of the 1984 BBC TV "Young Musician of the Year".
We have already heard some Grieg and now we will return to Norway for a solo piano work written in 186 by Christian Sinding. Rustle of Spring is by far his most popular work, and became a favourite of amateur pianists in the early 20th century. It ticked all the boxes: romantic, atmospheric and brief! Here, it's played by Joseph Cooper.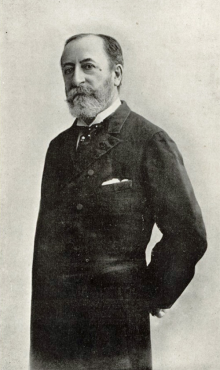 Let's finish with some singing. Camille Saint-Saens' three-act opera Samson and Delilah, the second of his 12 operas, was premiered in 1873 and from it this aria, When Spring Begins, sung during a love scene in Delilah's tent, was particularly popular.
The libretto was by Ferdinand Lemaire, who was married to a cousin of Saint-Saens' wife. Complicated! Here's it is…
The first of spring
bringing hope to lovers' hearts
your sigh rising above the earth
blots out unhappy times.
our soul afire
and your sweet flame\ dries our tears.
the soft mystery of you\ spreads the earth
with fruit and flowers.\ no point in being pretty.
my lovesick heart
mourns for my betrayer\ but pines for his return.
my desolate heart
remembers
lost happiness.\ as night falls
sadly in love I wander\ to sit by the river
and wait for him in tears\ driving away my sorrow
if he come back one day
I wish him my love
and sweet intoxication\ may this burning love
keep until his return.\
Here it is sung by Maria Callas.
Featured composers:
Featured genres:
Spring playlist
Each Spotify track has been chosen specifically; however, the corresponding YouTube videos may be performed by different orchestras.