Overtures
Let's begin with some music and an overture that really doesn't mess about. This lively and sometimes quite playful piece is being played by the Orchestra of the Bolshoi Theatre under Alexander Vedernikov.
A funny thing about some overtures is that they are often better known than the body of work they introduce. That is certainly the case with that piece. Mikhail Glinka completed the opera Ruslan and Lyudmila, based on a poem by Pushkin, in 1842, and you heard the well-known overture to it.
We're going back in time for the next piece, and the overture to Armide by the French Baroque composer Jean-Baptiste Lully.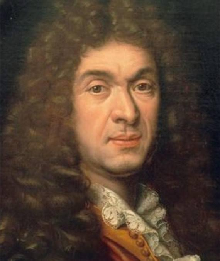 Armide was first performed in 1686 by the Paris Opera, in the presence of the Grand Dauphin. The subject for the opera was chosen for Lully by King Louis XIV of France. However, the king would not attend the première or any of the following performances, possibly because Lully was involved in a gay scandal.
The opera is generally seen as Lully's masterpiece. The overture has been described as a "majesty suitable to the king of France, whose entrance into the theatre the overture usually accompanied when he was in attendance". In places it's quite playful and bouncy, chirpy really, but it's always ceremonious.
Englebert Humperdinck's Hansel and Gretel is a fairy-tale opera based on the Grimm Brothers' tale. The idea for the opera was proposed to Humperdinck by his sister, who approached him about writing music for songs that she had written for her children for Christmas based on "Hansel and Gretel". After several revisions, the musical sketches and the songs were turned into a full-scale opera.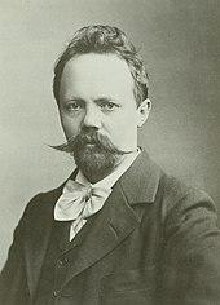 The opera was premiered in Vienna in 1893, with Richard Strauss conducting. It's very much a Christmas favourite these days.
Humperdinck called the overture Children's Life. As with many overtures, it makes reference to songs and dances in the opera including the Witch's spell hocus pocus and the final scene The witch is dead. It opens, as you will hear, with a gentle hymn, Evening Prayer, which puts the French horn section to good use.
I've chosen to follow that piece with an overture written at exactly the same time.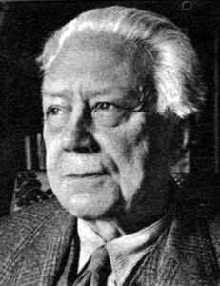 Emil Nikolaus von Reznicek is not a composer whose work I am likely to feature often in these programmes. He was born in Vienna in 1860, died in 1945 and composed a large body of work, including five symphonies. He had a difficult time during the Second World War. His wife, who died months before the war started, was Jewish, his youngest son was a fervent Nazi and his daughter was in the German resistance movement and spied for MI6. He made his breakthrough as a composer with the comic opera Donna Diana in 1894. It's set in Catalonia and the plot centres on Donna Diana, the proud and haughty daughter of the Count Sovereign of Barcelona.
The opera has fallen out of favour but the very bubbly overture remains popular as a stand-alone concert work.
This is the Royal Scottish National Orchestra under the American conductor Lance Friedel.
Next comes The Wasps Overture by Vaughan Williams. He wrote this piece in 1909, and the previous year he spent three months studying orchestration with Ravel and there's no doubt that Ravel's influence can be heard in this piece. That said, it is very much Vaughan Williams music. It was written as incidental music for a production of Aristophanes' satire The Wasps at Trinity College, Cambridge, where Vaughan Williams had studied.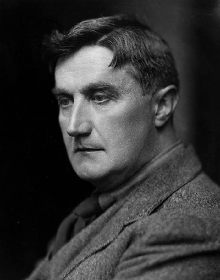 Apart for the opening buzzing, the piece has little to do with wasps or indeed with ancient Greece.
In 1759 the French philosopher Voltaire wrote a novella in which the hero encounters hardships and disasters on his travels. War, rape, theft, hanging, shipwrecks, earthquakes, cannibalism and slavery – they're all there in a book written as a satire of the social ills of the day.
Sixty-three years ago, an operetta based on that book, with a libretto written by the dramatist Lillian Hellman and with contributions from Stephen Sondheim and Dorothy Parker among others, was premiered. The show was unsuccessful at its premiere. In fact, it was a box office disaster, running for only two months before closing. Today, it's enormously popularity and is produced all over the world.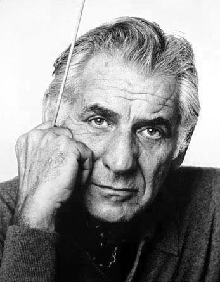 As popular, and probably more popular, than the operetta is the overture to it. Leonard Bernstein's Overture to Candide is one of the most frequently performed orchestral compositions by a 20th century American composer.
It's a four or five minute shower of musical sparks that's full of Bernstein's energy. It opens with a bold fanfare and goes on to sample three tunes from the show.
Here is the overture, with Bernstein himself conducting the New York Phil.
Now for some more music conducted by Leonard Bernstein, and it's a work Bernstein described as "a charmer and a curiosity". The recording you are going to hear is part of Bernstein's Beethoven cycle, recorded primarily with the Vienna Philharmonic Orchestra in the early 1980s.
A New York Times critic, John J O'Connor wrote this at the time:
As Mr Bernstein says, there is 'no single body of work in the universe of orchestral music that is in any way comparable to this one.' Conducted with intense dedication and soaring spirits by Mr Bernstein, these recordings are superb, both visually and aurally.
The piece you are going to hear is the King Stephen Overture. In 1808 Emperor Francis I of Austria commissioned the construction of a large theatre in Budapest, to in part to celebrate the loyalty of Hungary to the Austrian Habsburg monarchy.
To mark the occasion Beethoven was commissioned to write music to two commemorative texts. The full score was called King Stephen, Hungary's first Benefactor, a prologue in one act, and it came in nine movements, including the overture, which is pretty much all that is played today. Let's hear it…
Having played some Beethoven I thought I would play some Mozart. Of course, he wrote some great overtures but does the next one fall into that category?
Well, he was just 12 years-old in 1768 when he wrote a comic opera, Bastien und Bastienne. It is a very simple work, adapted from a play that was very popular in Vienna, "The Loves of Bastien and Bastienne," which itself was a comic parody of a hit play by Jean Jacques Rousseau.
Commissioned by Dr Anton Mesmer, the Viennese hypnotist of mesmeric fame, who was a friend of Mozart. The opera, which is full of charm and sensitivity, was first presented in 1768 in Mesmer's outdoor theatre. It was next shown in Berlin in 1890, more than 100 years after Mozart's death.
You may notice that the opening theme of Mozart's overture to this opera resembles that of the first movement of Beethoven's Third Symphony, the Eroica, but in a different key. It's thought it unlikely that Beethoven was familiar with Mozart's juvenile works and that the resemblance is purely coincidental.
This is the Wurttenberg Chamber Orchestra.
What can I tell you about Franz von Suppé, otherwise known as Francesco Suppé Demelli? Well, he was born in 1819 and was a prolific composer of light operas and other theatre music. His father was Italian-Belgian and his mother Viennese mother and he was born in what is now Croatia, but was then part of the Kingdom of Dalmatia in the Austro-Hungarian empire.
Most of his works have sunk into obscurity, except two overtures, Light Cavalry and the one you are going to hear, Poet and Peasant.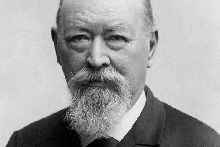 This three-act operetta was premiered in 1846 but just about all anyone ever hears of it these days is the overture. You will be very familiar with this work when it finally unfolds but before it does it features a cello solo that may also be familiar to you.
Listen to the start of this folk song, I've Been Working on the Railroad, here performed by the American singer Ella Jenkins, 'The First Lady of Children's Folk Song'.
Now let's hear von Suppe's Overture to Poet and Peasant, played by the Detroit Symphony Orchestra under Paul Paray.
I hope you will forgive me for featuring another work with which you may well be familiar.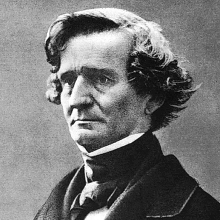 Hector Berlioz wrote the Roman Carnival Overture in 1844. It's not a prelude to an opera; it's a stand-alone piece intended for concert performance – and it's something of a salvage work. It is made up of material from Berlioz's opera Benvenuto Cellini, including some music from the opera's carnival scene – hence the name of this work.
Unlike Benvenuto Cellini, which was an immediate flop, the Roman Carnival Overture was a hit from the start when Berlioz conducted the premiere in Paris. The premiere went so well that the audience demanded that he played the whole piece again.
The final piece today will be something of a favourite of mine. I was driving and, as I recall, in something of a hurry, when this came on the radio. After about a minute I had to stop the car to listen more intently.
Carl Nielsen's wife Anne-Marie was a sculptor. In the winter of 1903 the couple were spending time in Athens where Anne-Marie, who had been given a study grant, was doing some research work at the Acropolis. Helios is the Greek name for the sun, which in the Greek mythology is drawn across the sky by four majestic horses. In his Helios Overture, Nielsen describes the path of the sun, as he himself experienced it in Greece.
"It is terribly hot", Carl Nielsen wrote to a friend at home. "Helios burns the entire day and I'm writing away on my new solar system".
When the overture was finished, it was supplied with the following words: "Silence and darkness - then the Sun rises under joyful songs of praise - walks its golden path- quietly lowers itself into the sea."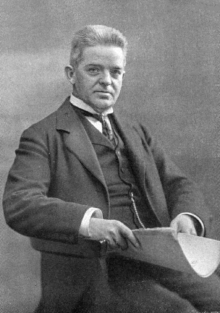 It is this long arch movement, which makes the Helios Overture so spell-binding. The sunrise is illustrated with four horn calls that merge together in some glory. In the middle part of the overture, the sunlight creates full activity and the music reaches its climax in a wild fugue. The sun's energy is spent and it begins to set. The sun hymn is played once again, this time by just one horn.
Even though this piece was composed in Greece, I think it's possible to tell that it's a Scandinavian work. I'm sorry for painting a different picture to the one Nielsen had in mind but I can't help picturing the opening horn section as a Viking horn echoing down a fjord. There's a lone ship with Kirk Douglas standing at the bow.
This is the South Jutland Symphony Orchestra conducted by Niklas Willen.
I particularly like the way the music simply disappears at the end, rather like the sun dropping over the horizon.
Featured composers:
Featured genres:
Overtures playlist
Each Spotify track has been chosen specifically; however, the corresponding YouTube videos may be performed by different orchestras.