Romeo and Juliet
Two households, both alike in dignity
(In fair Verona, where we lay our scene),
From ancient grudge break to new mutiny,
Where civil blood makes civil hands unclean.
From forth the fatal loins of these two foes
A pair of star-crossed lovers take their life,
Whose misadventured piteous overthrows
Doth with their death bury their parents' strife.
The fearful passage of their death-marked love
And the continuance of their parents' rage,
Which, but their children's end, naught could remove,
Is now the two hours' traffic of our stage—
The which, if you with patient ears attend,
What here shall miss, our toil shall strive to mend.
That was the prologue to Shakespeare's Romeo and Juliet, setting the scene for two hours of one of the greatest plays ever written. So, here's a programme of music based on that play.
Shakespeare has provided the inspiration for countless composers – in fact, I don't have time to list all the pieces of music I've discovered that were inspired by him. Just think of versions of Othello by both Rossini and Verdi, A Midsummer Night's Dream by both Mendelssohn and Britten, Richard II by Smetena, Falstaff by both Verdi and Elgar, and Walton's Henry V. I could go on.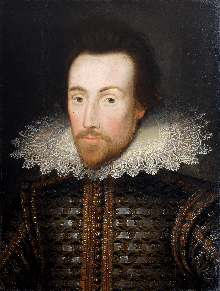 However, I was particularly impressed to learn that there are at least 24 operas based on the story of Romeo and Juliet, quite apart from music in other genres based on Shakespeare's enduring love story. You're going to hear a few songs in this programme, then.
I'm sure you don't need a synopsis of the play, but what the heck…
It outlines the tragic love story of Romeo, son of Lord Montague, and Juliet, daughter of Lord Capulet. Romeo and Juliet meet at a ball and fall in love with each other. A feud between their two families means that their love must be kept secret. Friar Lawrence, a former tutor of Romeo, marries the young couple secretly. Juliet's father insists on her marrying another man. Friar Lawrence gives her a sleeping drug and sends a message to Romeo to take her away after her supposed death. Romeo does not receive the message and on his return he thinks Juliet has died and as a result commits suicide by taking poison. Juliet, on awakening, is distraught and kills herself with Romeo's dagger. The Montagues and the Capulets realise the tragedy which has been caused by their ongoing feud. As a result they enter into peace with each other.
I thought I would have a look at how some composers have interpreted this over the years, and I'll begin with some very gentle music that's based on a story that's based, very loosely, on Shakespeare's play.
The music is from a rarely performed opera, A Village Romeo and Juliet, by Frederick Delius, which is based on a short story by a Swiss writer, Gottfried Keller.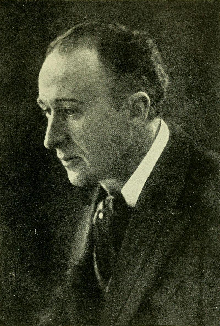 The opera was premiered in 1907, and though it has rarely seen staged it features a piece of music called A Walk to the Paradise Garden, which is now performed separately in concerts and which has been recorded many times.
By the way, in the opera the Paradise Garden is an inn where two lovers go to dance all night. One of the story's characters, The Dark Fiddler, is drinking there with some vagrants. He greets the lovers, and suggests they join him to share a vagabond life in the mountains. Instead, they decide that they can't live such an existence, and they resolve to die together, uncompromising in their love for each other. They leave the inn and find a hay barge, which they release from the dock to begin to float down the river. The boyfriend, Sali, removes the plug from the bottom of the boat, and he and his lover, Vreli, sink with the boat.
A Village Romeo and Juliet is considered to be the most convincing of Delius's six operas, and I've read A Walk in the Paradise Garden being described as "enraptured".
Here, A Walk to the Paradise Garden is performed by the Bournemouth Symphony Orchestra, conducted by Richard Hickox.
Now some music from another opera now, Charles Gounod's opera Romeo et Juliette, premiered in 1873.
Gounod's opera is something of a rare creature in that it's one of the few Romeo and Juliet operas that have remained popular to this day. It's particularly notable for a series of four duets and a particularly popular waltz song, Ah, je veux Vivre (I want to live).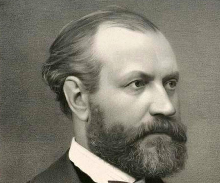 When Gounod turned his attention to Romeo and Juliet in 1867 he'd already had a big hit with another adaptation -- an opera based on Goethe's Faust. So for Romeo and Juliet, he collaborated with the same two librettists he worked with on the earlier opera.
They stuck fairly close to the original play by Shakespeare, though there are some changes. A few scenes that didn't deal directly with the two lovers were cut, and the ending was tweaked. In the play, when Juliet finally awakens in the tomb, Romeo is already dead. When she wakes up in the opera, Romeo still has a few flickers of life -- enough for the two to sing a final duet before Juliet stabs herself and they die together.
You are going to hear Sir Charles Mackerras conducting the London Philharmonic Orchestra and Renee Fleming singing the well-known waltz song from the first act I mentioned earlier: Ah, je veux vivre. The scene is Juliet's bedroom. When others speak of marriage to her, Juliet sings that she would like to live inside her dream where it is eternally spring.
It will be followed by a song from the second act, Ah! Ne fuis pas encore, which translates as 'Do not flee again' or, I suppose, 'Don't go yet,' performed by Angela Gheorghiu and Roberto Alagna.
Now for another English piece. Constant Lambert was something of a pioneering composer and conductor who, at the age of 20, was commissioned to write a ballet, Romeo and Juliet, for Diaghilev's Ballets Russes. It was premiered in Monte Carlo in 1925.
The ballet combined famous names in the ballet world such as Nijinski and Karsavina, with controversial painters Ernst and Miró, and the unknown composer.
This brief piece depicts the famous balcony scene. This is where we are at in Shakespeare's play.
Juliet: From Act 11, Scene 11
O Romeo, Romeo! wherefore art thou Romeo?
Deny thy father and refuse thy name;
Or, if thou wilt not, be but sworn my love,
And I'll no longer be a Capulet
'Tis but thy name that is my enemy
Thou art thyself, though not a Montague.
What's Montague? It is nor hand, nor foot,
Nor arm, nor face, nor any other part
Belonging to a man. O, be some other name.
What's in a name? That which we call a rose
By any other name would smell as sweet;
So Romeo would, were he not Romeo call'd,
Retain that dear perfection which he owes
Without that title. Romeo, doff thy name,
And for that name, which is no part of thee,
Take all myself.
Now, some music you would expect to feature in a programme on Romeo and Juliet. Prokofiev composed his two-act ballet _Romeo and Juliet _in 1935.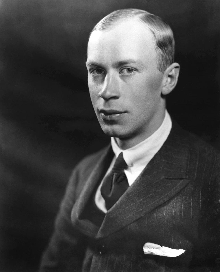 Unlike in Shakespeare's play, this work had a happy ending and that caused consternation among cultural officials in the Soviet Union. It wasn't produced until 1940 within the Soviet Union, perhaps due to increased fear and caution in the artistic community after two notorious Pravda articles criticised Shostakovich and others. Its actual premier took place in what is now the Czech Republic in 1938.
The music you are going to hear is performed by the London Symphony Orchestra conducted by Andre Previn. I have selected three pieces from the ballet score, the Introduction and Juliet as a Young Girl, both from Act I and Juliet's Funeral, towards the end of the ballet.
Let's now have something a bit cheerier and a song from West Side Story, which sets the story of Romeo and Juliet in New York. I've chosen probably the favourite number from a long list of very well-known songs from Leonard Bernstein's great musical – Maria, sung by Jose Carreras.
The Italian composer Nicola Vaccai's opera Giuletta e Romeo was premiered in Milan in 1825. A curious thing about this opera is that in 1832, during a performance of another opera based on Romeo and Juliet, Vicenzo Bellini's I Capuletit e I Montecchi in Bolonga, the penultimate scene of Vaccai's opera was substituted for the last act of Bellini's opera.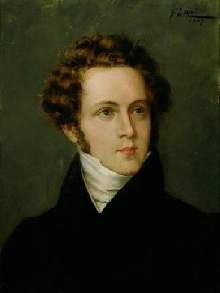 This was done at the request of Maria Malibran, the Spanish mezzo-soprano who was singing the part of Romeo en travesti (that is, playing a member of the opposite sex), and this substitution subsequently became frequent practice.
This is the Filarmonica del Teatro Communale di Bologna and Elina Garanca singing Giuletta! Oh! Mia Giultta! – Ah! Se tu dormi(Ah, if thou sleepest, wake my love) from Act 2 of the opera.
Tchaikovsky's Romeo and Juliet is styled an Overture-Fantasy and was premiered in 1886. Like other composers such as Berlioz and Prokofiev, Tchaikovsky was greatly inspired by Shakespeare and also wrote works based on Hamlet and The Tempest.
Tchaikovsky's intention was to produce the general mood of the Shakespearean play. He dedicated the overture to Mily Balakirev as it was on his suggestion in the Spring of 1869 that Tchaikovsky composed the work.
Balakirev also suggested an outline plan of the work. In supervising Tchaikovsky's composition of Romeo and Juliet, Balakirev provided him with much needed confidence to compose using his own style. This newly-found confidence meant that the following years were very productive. Tchaikovsky first presented Romeo and Juliet towards the end of 1869, at which time it was ruthlessly criticised by Balakirev.
This version of the work was first performed in Moscow in 1870, under Rubinstein's direction, but was not successful. Tchaikovsky subsequently revised the work twice more, in 1870 (meeting with varied success), and in 1880. The 1880 version is the one which is heard today.
It is a symphonic poem, scored for a large orchestra, based on three strands of Shakespeare's story.
The first is the introduction representing the saintly Friar Lawrence. The second strand features the warring Montagues and Capulets and includes a reference to the sword fight, with clashing cymbals. The love theme signifies the couple first meeting and the scene at Juliet's balcony. The English horn represents Romeo, while the flutes represent Juliet. Then the battling strand returns, this time with more intensity and build-up, with the Friar Laurence Theme heard with agitation.
This is Leonard Bernstein conducting the New York Phil in Tchaikovsky's Romeo and Juliet Overture-Fantasy.
Earlier I mentioned Vicenzo Bellini's two-act opera I Capuleti e i Montecchi, so I thought I should let you hear something from it.
You are going to hear Oh! Quante volte (Oh, how much time) from Act I, sung by Natalie Dessay, the French soprano who spells her first name Natalie, having dropped an 'h' so that her name would be spelled in the same way as Natalie Wood, who of course starred in the film version of West Side Story, which was based on R&J.
This aria is sung from the balcony in the palace of Capulet in Verona. Giulietta worries because she does not know where Romeo has gone. She is in love with him and waits for him to come. She longs to see his silhouette in the light of the day and hear his sigh, which reminds her of the breeze.
After that you will hear another aria from the same opera, _Morte io non temo _(I don't fear death), performed by Anna Netrobko and Robert Gleadow with the Vienna Symphony Orchestra.
The scene is Giuletta's apartment. Faced with marriage or taking a drug that will put her to sleep in a death-like trance, Giulietta declares that she is not afraid of dying. Rather, the fear of not trying is what bothers her. She cannot leave so she must tempt death to avoid losing her love.
Let's now listen to something from Romeo et Juliette, the large-scale choral symphony by Hector Berlioz. Premiered in 1839, it's regarded as one of the composer's finest and most original works. Indeed, Wagner was at the premiere and he never forgot the impression it made on him. Twenty years later, Wagner presented the full score of Tristan and Isolde to Berlioz and inscribed the words: "To the dear and great author of Romeo and Juliet, from the grateful author of Tristan and Isolde."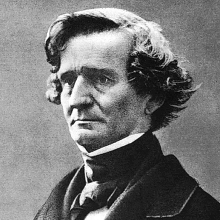 Berlioz saw a version of the play Romeo and Juliet in Paris in 1827 and four years later actually wrote a review of Bellini's opera based on the Shakespeare story.
I think I've agonised more over this programme than any other I've put together. I simply couldn't decide what to use because, frankly, I was spoiled for choice, and that was particularly the case when choosing something from Berlioz.
Berlioz developed a special fondness for the symphony over his career, writing in his memoirs that one movement in particular became a favourite.
He wrote: "If you now ask me which of my pieces I prefer, my answer will be that I share the view of most artists: I prefer the adagio (the Love Scene) in Romeo and Juliet."
It's a beautiful section that's very much at the heart of the entire work. In the context of the whole symphony, I find it enchanting, but I think it deserves to be heard with the entire work. Instead, here's a piece representing the fete, played by the BBC Symphony Orchestra under Sir Andrew Davis.
Let's end today's programme with a bang. This is Kiri Te Kanawa singing the Finale from West Side Story.
Featured composers:
Featured genres:
Romeo and Juliet playlist
Each Spotify track has been chosen specifically; however, the corresponding YouTube videos may be performed by different orchestras.